3 cute male kittens are available:
The kittens are all litter trained, and have had their first series of shots. They are very playful and friendly and all have beautiful blue eyes.
From Vitessi's litter there are 2, one with a turquoise collar and one with a grey collar. The kitten with an orange collar is from Thalia's litter.
Here are pictures of them today.
---
Turquoise collar: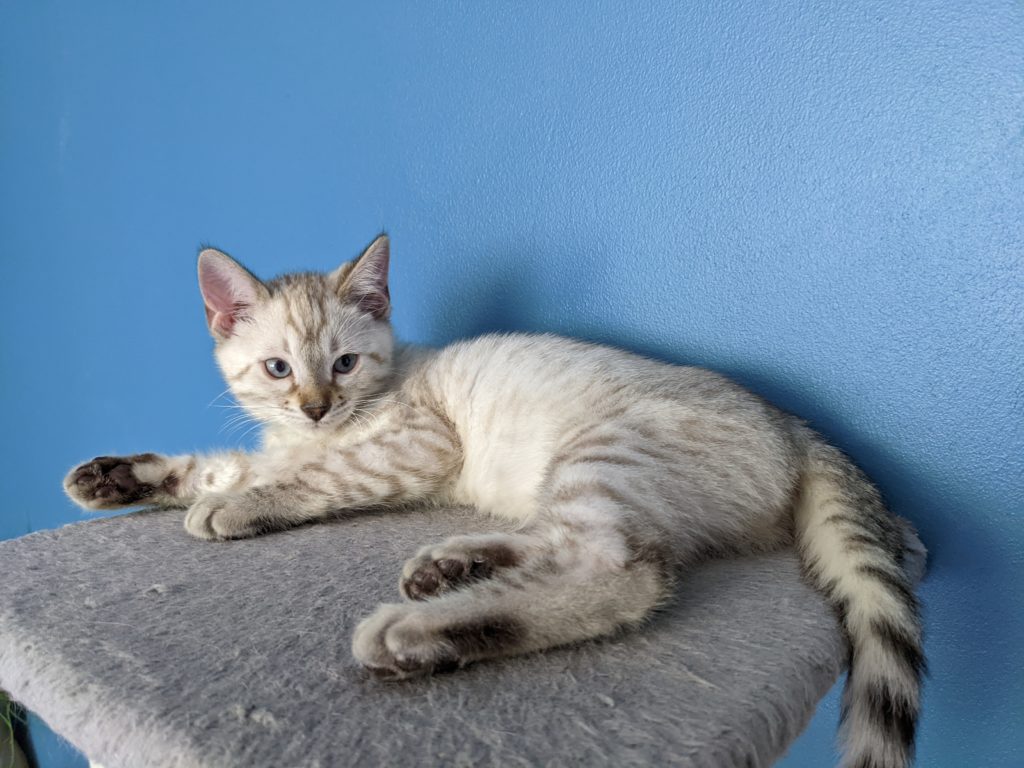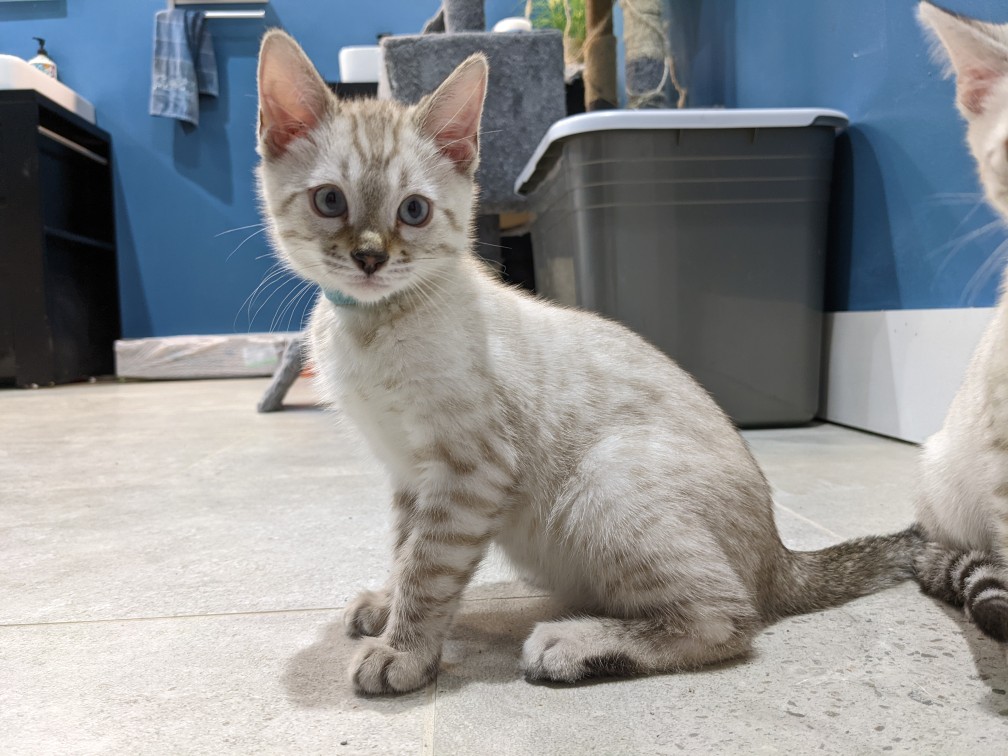 ---
Grey collar: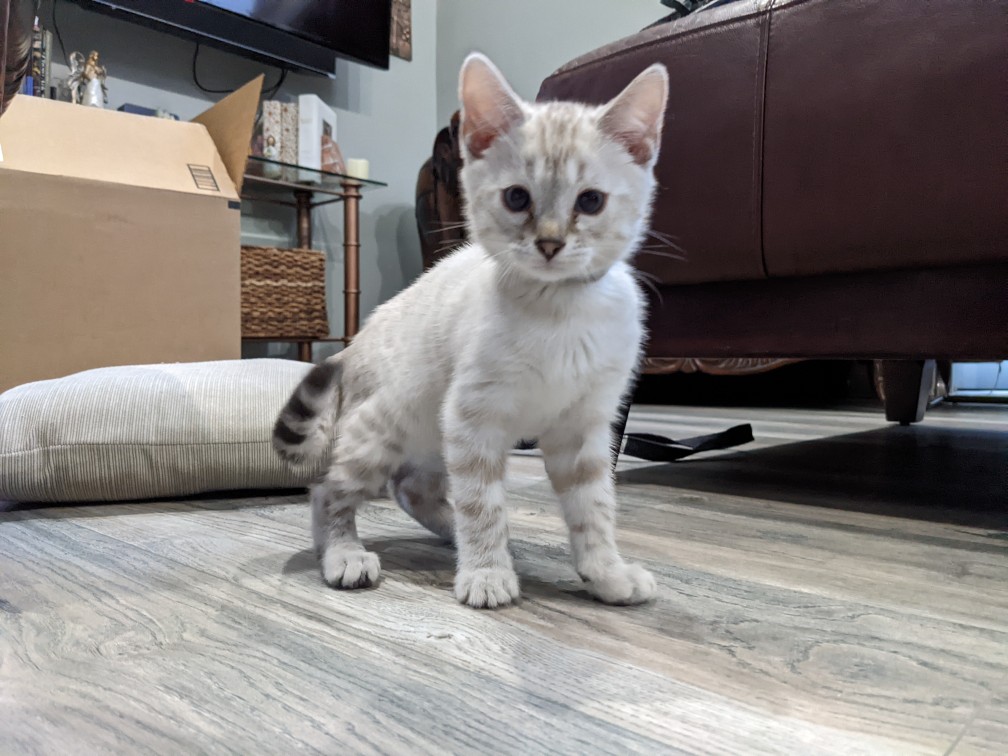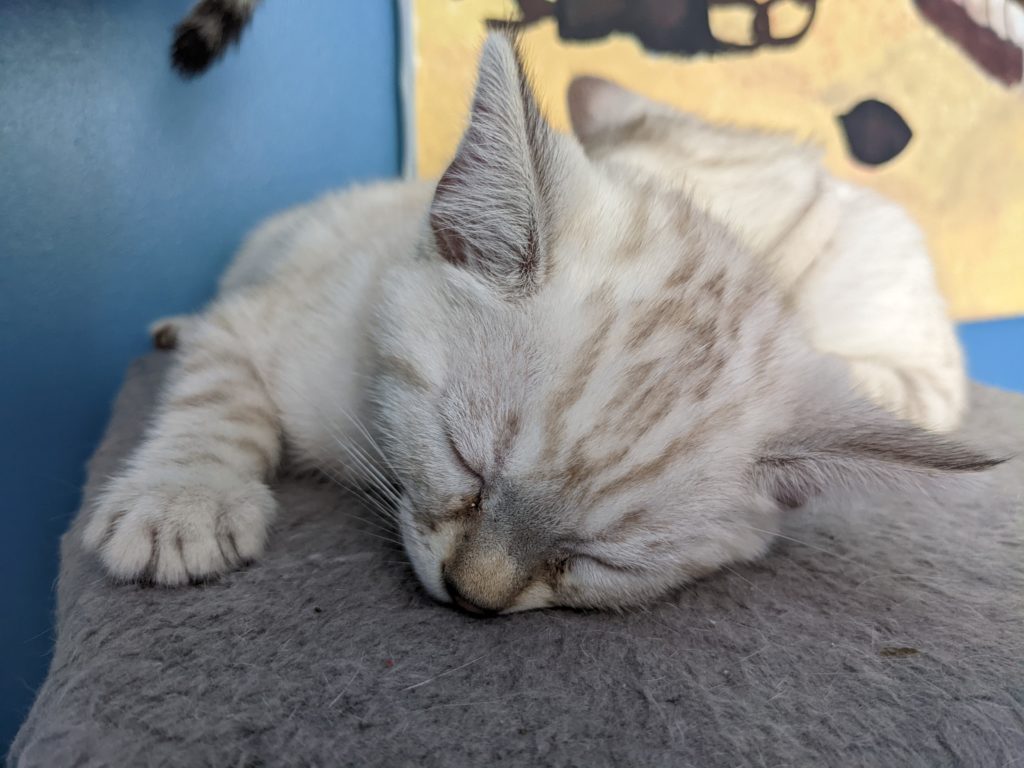 ---
Orange collar: