Vitessi, a spotted snow, was bred with Bugatti, a stunning spotted Snow Bengal which has resulted in a gorgeous litter of five kittens on February 10th, 2022.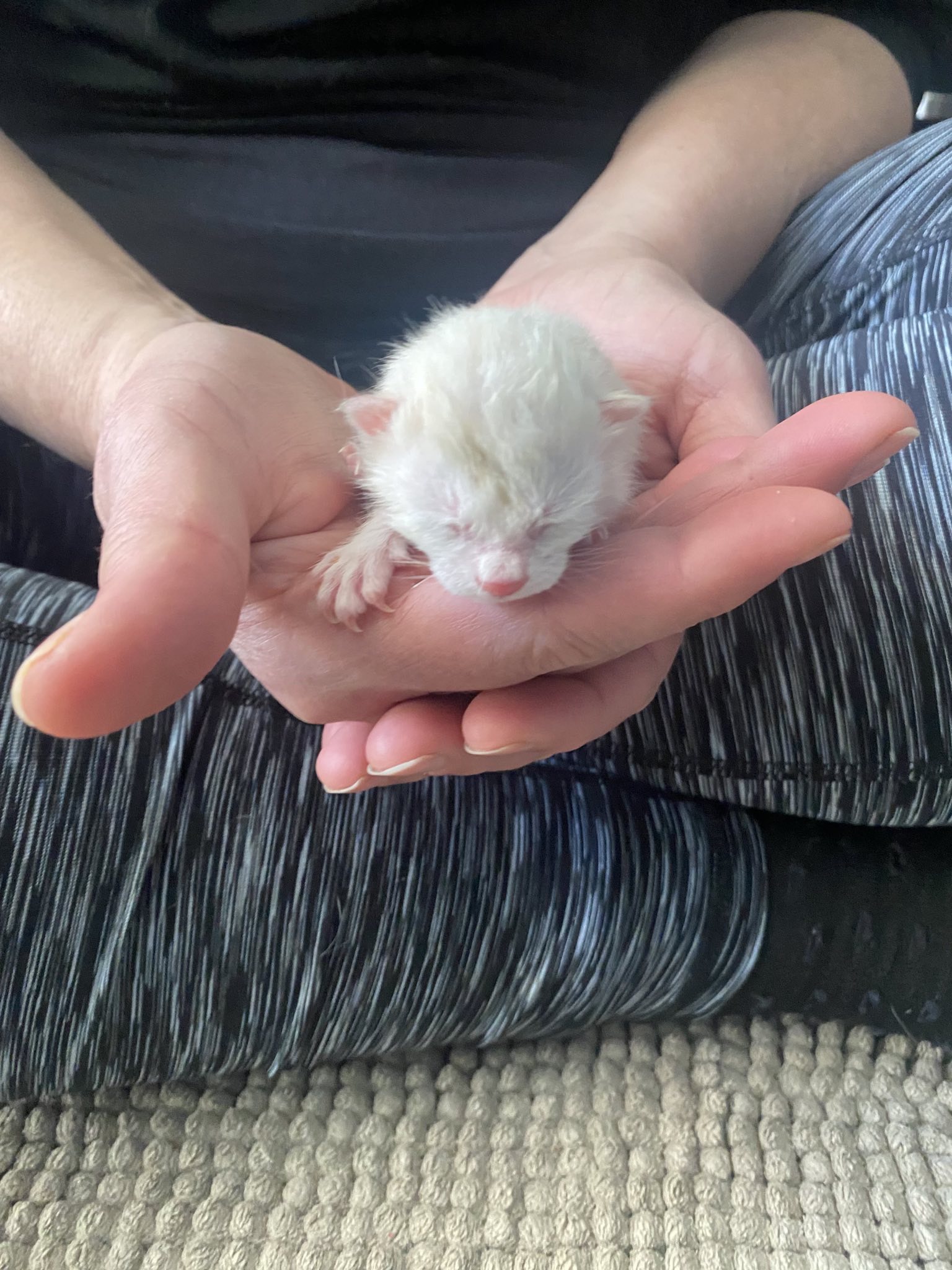 Wow. Our first litter with Vitessi. She is such a great mom. Took care of the kittens without us having to intervene with any of them.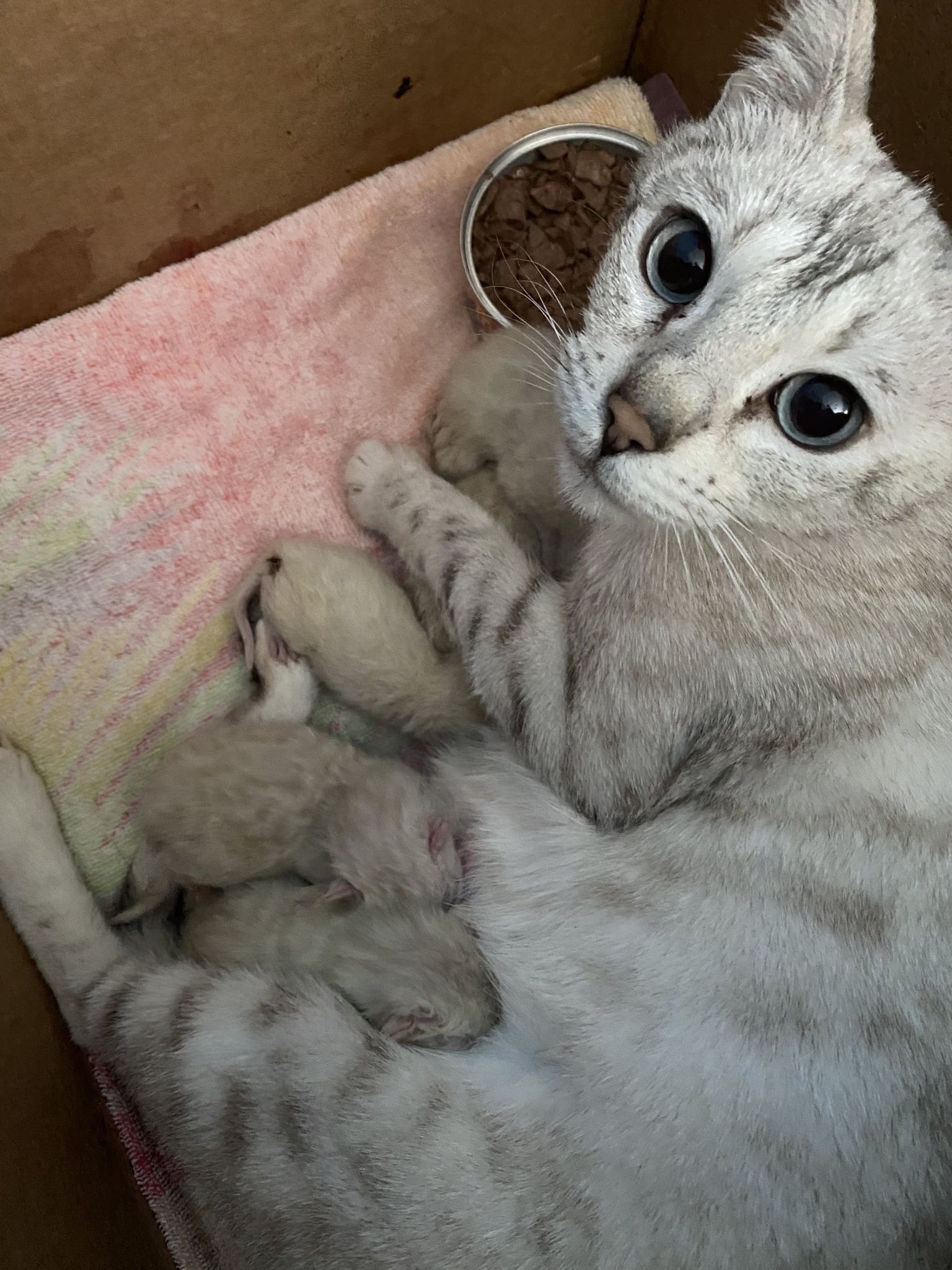 Vitessi's eyes are blue. Not sure why the lighting made them look otherwise. Bugatti's are blue too and we expect the kittens to all have blue eyes.